Nufit Piping Solutions is a leading manufacturer & supplier of quality Magnesium and Magnesium Alloy Sheet, Magnesium Alloy Plate, Magnesium Alloy Bar. Magnesium is the third most commonly used structural metal, following Iron and Aluminium. Magnesium, in its purest form, can be compared with Aluminium and is strong and light.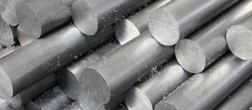 Magnesium is used in several high volume part manufacturing applications, including automotive and truck components. Currently the use of magnesium alloys in aerospace is increasing, mostly driven by the increasing importance of fuel economy and the need to reduce weight.
Standard
ASTM B90 B107 / ASME SB90 SB107
Grade
Stainless Steel AZ31B (UNS M11311), AZ61, AZ80, AZ91, ZK60
Thickness
1 mm to 60 mm
Form
Sheet, Plate, Blank, Disc, Flat, Ring, Strip
Nufit Piping Solutions India have exported Stainless Steel Rod, Bar & Wire to over 60 countries including Sudan, UAE, UK, Iran, Iraq, Qatar, Bahrain, Oman, Yemen, Lebanon, Jordan, Saudi Arabia, Malaysia, Indonesia, Singapore, Australia, New Zealand, USA, Canada, Mexico, Brazil, Netherlands, Germany, Italy, Spain, Serbia, Kuwait, Peru, Nigeria, Poland, South Africa, Denmark, Turkey, Egypt, Venezuela, Kuwait, Madagascar, Angloa, Srilanka, etc.
+91 - 22 -6617 2569
/
2242 3168
sales1@nufitpiping.com
OUR SUMMARY:
Reviewer
Review Date
Reviewed Product
Magnesium Rod Bar Wire Manufacturer & Supplier
Author Rating